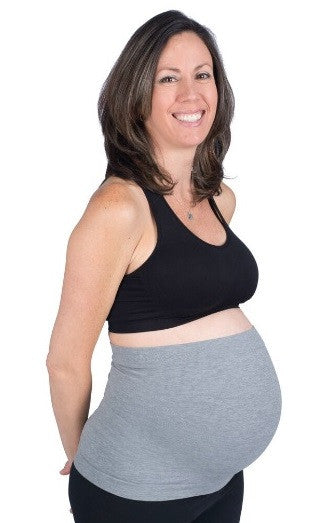 The Belevation Maternity Band
Legendary folk singer Pete Seeger asked in his 1955 song, "Where Have All the Flowers Gone?"  Funny you should ask...
When purchasing seamless maternity support items from Belevation you are buying factory direct garments made in the USA, with no middleman. As a Made In the USA manufacturer we are able to be responsive to customer feedback and make product improvements.
We hated to see the flowers go, but we realized that the daisy pattern had to be removed in our Belevation Maternity Support Belly Band.  While the breathable mesh daisy is perfect in all of our undergarments, the Support Band is used on top of jeans or other slacks. We decided the belly area of the garment needed to be a bit sturdier.  
Next, we took our new band out on the road to expecting moms with backaches, women who are lifting toddlers and to those struggling to find "me time" for prenatal workouts. The word on the street was clear. We had made some awesome product improvements that positively impacted the bands support, fit and comfort.
So as your belly's getting bigger, Belevation's getting better everyday. Enjoy!